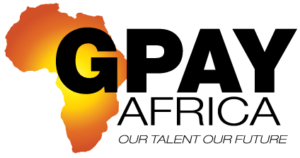 Memorandum of Understanding
Cinemadamare is coming to Africa-Kenya  (November to December 2019)
Introduction
Cinemadamare is the biggest gathering of young filmmakers from all over the world.
The host organization – Associazione Culturale  Cinemadamare runs this program annually in Italy, It runs for 75 days covering 12 different cities of Italy. It finally ends at the oldest film festival in the world –the Venice International Film Festival.
Participant's mainly young filmmakers drawn from different countries across the world make short films each week in every city that they visit.
These films are screened to the public at the end of the week. The best that exhibits great work in various areas of filmmaking are awarded.
Special workshops are organized in specific weeks. These are conducted by some of the world's renowned filmmakers covering different areas of film production.
In 2014 Associazione Culturale Cinemadamare signed a Memorandum of Understanding (MoU) in Venice with Great Potential African Youths (G-PAY). This granted GPAY the mandate to present 10 young filmmakers to participate in this program every year.
This pact also granted GPAY the duty to prepare ground for Cinemadamare to come and run this program in Kenya in 2019.This was to be achieved by GPAY reaching out to the relevant stakeholders and the Kenya government to embrace this program.
In 2018 September 06 the director of Associazione Culturale  Cinemadamare Mr. Francesco Rima and Mr. Samuel Oluoko, the Projects Manager Great Potential African Youth(GPAY) signed another document between GPAY ns Cinemadamare. This confirmed that Cinemadamare would be coming to Africa in 2019,and GPAY as the sole partner to roll out the infrastructure for the same.
As a result of this, the two organizations renewed the pact signed in Venice 2014, which gave GPAY the sole responsibility to identify, vet and then confirm participation of 10 deserving young filmmakers from Kenya to the program every year. This pact and all its contents will be reflected on the official website of both organizations before the next program kicks off in 2019.
GPAY is a youth talents community based organization based in Nairobi-Kenya. It was formed in May 2009 and registered in 2010 by the government of Kenya.
It runs youth talents a project aimed at tackling socio-economic, cultural and environmental issues through film and photography trainings.
Since then GPAY has been working with various organizations, institutions and government agencies/partners .
We believe that Kenya is ready to host CinemadaMare 2019.
The intended dates of Cinemadamare Africa 2019  in Kenya are projected to be  from 9th November- 7th December.
During this period most schools and colleges have closed for long holidays.
The selected learning institution can therefore be used for accommodation for the participants without interference to the learning process.
Objectives
To bridge the gap between emerging prospects in film industry in Africa and the world, for socio-economic cultural and environmental growth.
To offer young filmmakers both local/international the platform to tell stories that promote our diverse African heritage through film production.
Help foster cohesion and integration among different communities in Kenya.
To promote domestic and international tourism and expose Africa(Kenya ) to the world as an ideal filming destination.
To offer hands-on learning opportunities for participants in different areas of filmmaking.
IMPLEMENTATION PLAN
GPAY has formed a committee that will oversee the planning and  to partner with  relevant stakeholders for implementation of the entire program .
This will be facilitated under the patronage of Mr. Amyn Khan, the Patron of GPAY Africa,Dr. Shem Ochuodho, Global chairman  Kenya Diaspora Alliance  and Samuel Oluoko, the Coordinator-Cinemadamare Africa Chapter.
The  secretariat established  by this committee will help roll out this program in 5 counties in Kenya.
With time,GPAY committee will identify a permanent representative of Cinemadamare-Kenya  to be based in the head office in Rome for ease of co-ordination
All minutes of the meetings will be shared with the Cinemadamare head office in Rome for  review and contribution of ideas from the Director Mr. Franco Rina.
Official spokesperson for the cinemadamare Kenya Chapter program will be Samuel Oluoko who is the coordinator for Cinemadamare Africa chapter  and the Projects Manager GPAY Africa. Samuel having  attended this program for 5 years consecutively and the mastermind behind the partnership between Kenya(GPAY Africa)and Italy(Cinemadamare will from time to time correspond with the Director Mr. Francesco Rina on matters regarding this program from Africa(Kenya).
For enquiries regarding Cinemadamare Africa and participants from Kenya wishing to join this program, kindly write to
info@gpayafrica.org or call +254 733 799 663